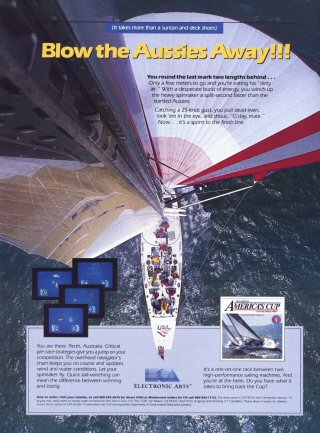 THE AMERICAS'S CUP
The America's Cup as the most demanding yacht race in the world is designed to put to test the manoeuvrability and handling of modern 12 metre yachts. It has captured the imagination of the millions who like watching nations, yachts and individuals compete in a race where everyone starts with a realistic chance of winning.

The skill and strategy is in finding the quickest path around the Americas's Cup course and each skipper 'tacks' and 'gybes' his yacht to capitalise on favourable wind shifts that increase boat speed through the water.

The constant changing of direction is an essential strategy to take the opportunities to forge ahead of the competition and cross the finish line in a blaze of glory.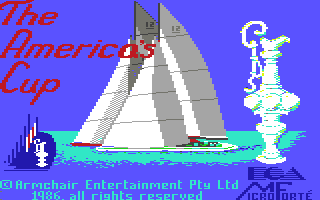 THE CHANCE OF A LIFETIME TO SKIPPER THE WORLD'S GREATEST RACING YACHT

Sailing enthususiast and computer addict alike, this, the most demanding yacht race in the world, provides an enthralling challenge to your powers of judgement, skill and dexterity.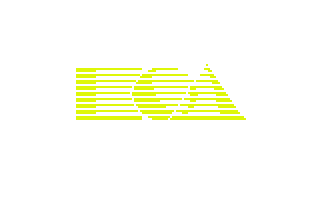 THE GAME
The official America's Cup Computer game is a realistic and powerful graphics representation of 12 metre yacht sailing and demands all the determination and abilities needed to win the America's Cup.
There are 3 levels of difficulty, a choice of challenge and either single player or two player modes. The 'demonstration' routine, coaches you through the various game screens and single player mode provides the essential opportunities for practising the skill of sailing.
Your joystick is your crew and so improve your's and 'your' crew's performance. Practice makes perfect and success comes from repeated good judgement, learning from one's mistakes and excellent teamwork.
Set yourself out on a challenge, the like of which you'll never see again.