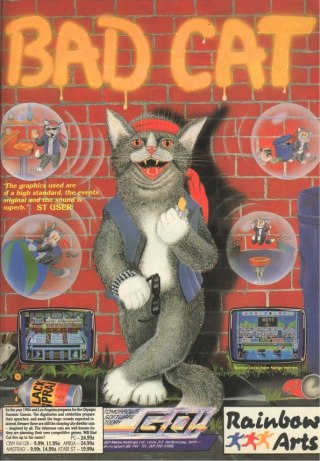 Zzap64! Overall Rating: 37%
A poorly implemented, limited and unrewarding multi-event package.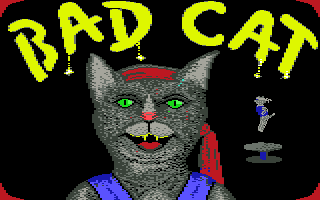 Los Angeles, 1984
The city is preparing for the Olympic Summer Games. But there are still straying cats, despised by all. They have organized their competitive games as well. Everywhere in the city the cats meet for competing in their outrageous games.

Rainbow Arts Presents Bad Cat
The Park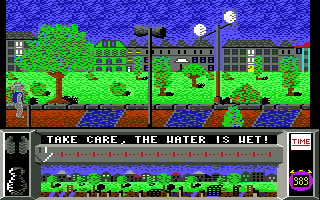 Interlude Game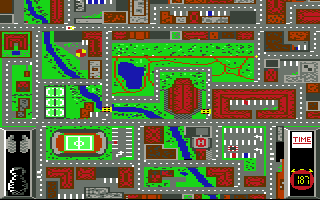 The Arena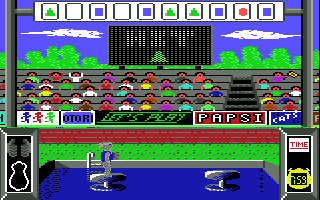 The Sewer
The Pub