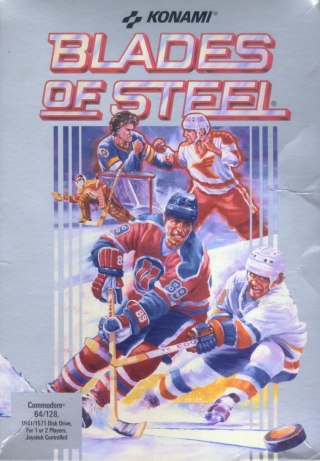 After a hard nosed season in the teeth smashing NHL farm system, you've finally slap shot your way into the pros. Now you're just another no name rookie up against the finest fore-checkers ever to grace the rink.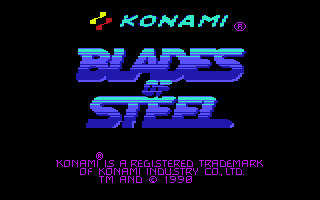 You've got confidence, and with stick in hand you're looking to bring home the cup, win MVP, make the covers of major sports magazines, and date a beautiful New York model (not necessarily in that order).

But you'll soon learn that in this league nothing's ever given to you, and before you can reach your goals - you gotts score 'em! You've gotta possess both the artful skill of a finesse player and the bone crushing brutality of an enforcer.

You've gotta defend the goal against unrelenting power plays. And, finally, defend yourself when anger flares, gloves come off, and fists start flying.

So strap on Blades of Steel, and prepare to make a name for yourself. Or be put on ice by the hottest hit men in hockey!