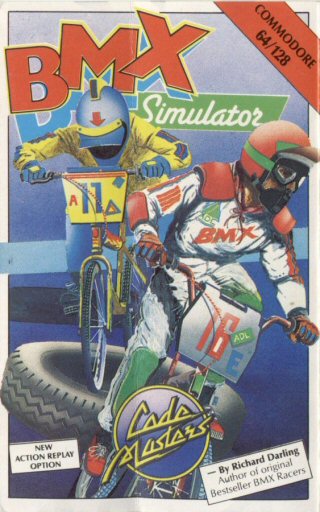 AMAZING REALISM - the burms, bumps and ramps really work - seven different courses, each one harder. Two player option and fantastic ACTION REPLAY option with SLO-MO - all make this the best BMX game yet!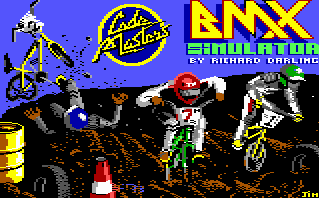 BMX simulator is a brilliant version of the epic Commodore 64 game. Eye in the sky viewing - amazing realistic simulation, the starting ramp, burms, bumps, water splashes etc. all have realistic effect on the rider.

Two player option is included. Seven different, progressively harder, courses will test even the best player.

ORIGINAL BY RICHARD DARLING
Richard has achieved yet another breakthrough with the first ACTION REPLAY option, whenever there is a close finish you can see it again on the REPLAY - and if that's not enough, press the S key and watch it in SLOW MOTION!