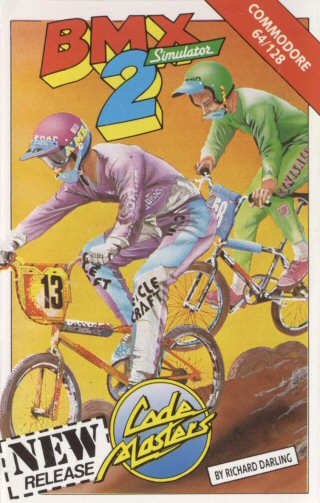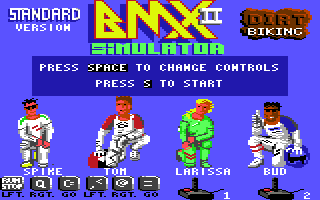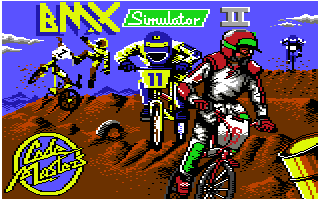 BMX Simulator is one of the world's best selling games, with half a million copies sold so far, and over 100 weeks in the British computer software charts to date.
All the brilliant features of the original have been incorporated in BMX Simulator 2 ... and more too!
The burms, bumps and ramps really work. Strategically devised courses, full action replay with slo-mo option.
Ten new courses, two difficulty levels, up to FOUR players, customise your bikes, DIRT BIKING and QUARRY RACING scenarios ... and more!