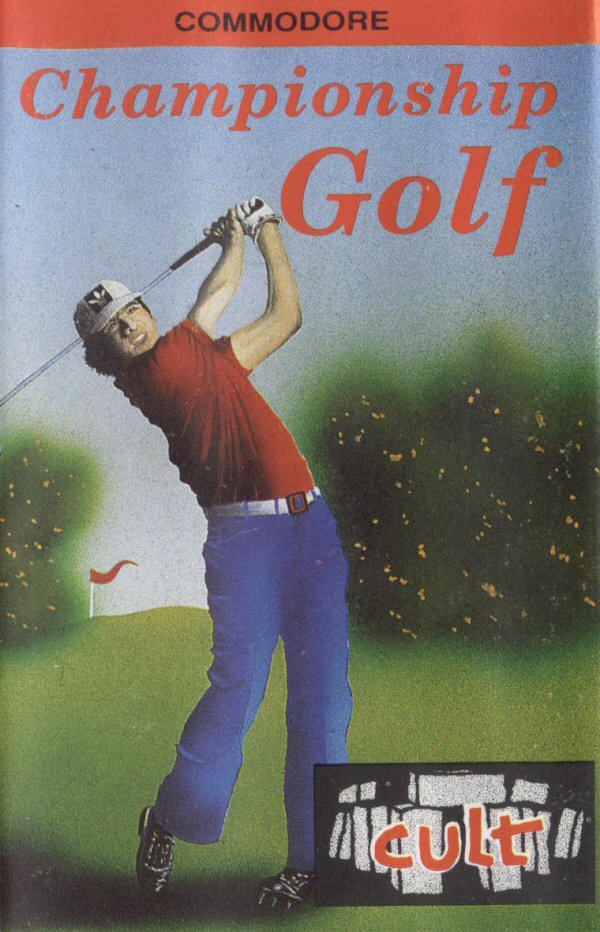 FEATURES

Full Graphical Tournaments, Major & Minor Tournaments, Practice Rounds, Training Hours, 40 Professionals, 40 Amateurs, World Ranking, Full Major Results, Qualifying Rounds.

Hole in One, Driving Par, Chipping, Putting, Bunker Shots, Fixture List, Prize Money, Caddies, Replace Clubs, Bunkers, Fairway, Green, Flags, Trees, Rivers, Rough, Scoreboard, Birdies, Eagles, Out of Bounds.

Entry Fees, Living Costs, Speed Key, Three Levels, Mortgage & Loan Facility, Bookies, Hotels, Sponsors, Save Game Option, Printer Option, Name Editors, + Much More.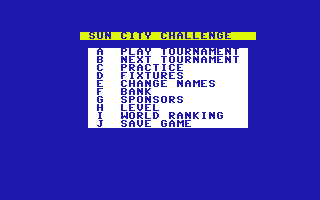 Your boy is pitched into the international golfing circuit with just one ambition, to be the world's No.1. Now it's up to you in Championship Golf.

Set on the World circuit of Pro Golf as an amateur you enter minor tournaments, building your skills up on your way to the majors, becoming a fully fledged professional, who has to qualify for the major tournaments.

Try to be the Number One player in the world and take the most prize money in one year.

Warning: On the tournament gambling, only the last bet will pay out, you will lose the money on any previous bets.