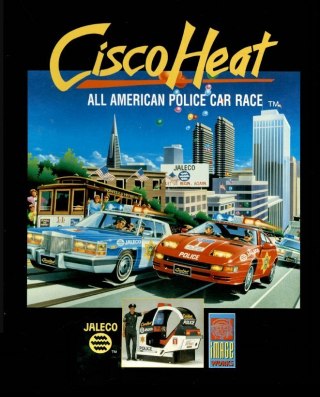 ZZAP64! Overall Rating: 30%
You'd have more fun being fitted up by the West Midlands Serious Crime Squad!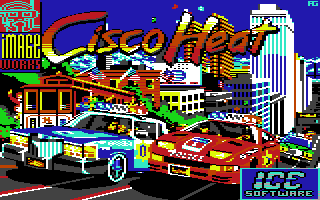 It's that time of year again. The centre of the city has been cordoned off in readiness for the annual police race.

Take the wheel of your high powered police car as famous areas of San Francisco flash by with exciting realism.... The Golden Gate Bridge, Fisherman's Wharf, China Town, Twin Peaks all flash by with exciting realism, and many more; as you head for the finishing line at Treasure Island.

Blast the horn to shift other cars out of the way, as you tackle 5 levels of non stop action, but only the top class drivers can make it - so hit the gas pedal and race for glory.