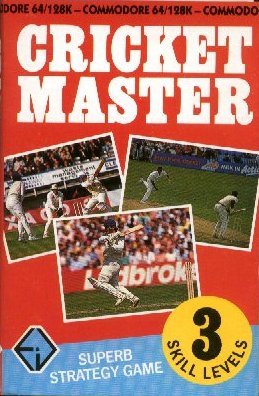 Choose 11 players and then press T to continue!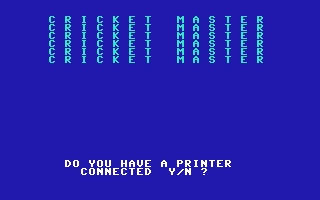 A SUPERB STRATEGY GAME
All the Action and Excitement of one day International Cricket is captured in this Amazingly Realistic Strategy Game.

As TEAM CAPTAIN you will be responsible for Team Selection and your teams Batting and Bowling Tactics, which you can vary from over to over to suit your Match Tactics and the Weather, Wicket and Outfield conditions.

With a Superb Range of Features, Options and Outstanding Gameplay, CRICKET MASTER lets you make the Tactical Decisions that will determine the outcome of each game.

Can YOU succeed in First Class Cricket and Captain your side to Victory against the World's Top Teams?