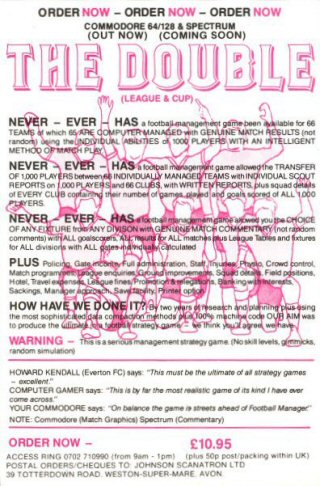 AT LAST...THE REAL THING.
1000 Players each with individual running, passing, shooting and tackling abilities play 42 weekly fixtures from 3 divisions.

BUY and SELL players on the TRANSFER MARKET where each player commands his own Wage and Transfer Fee.

Other Clubs will enquire after your services if you are successful...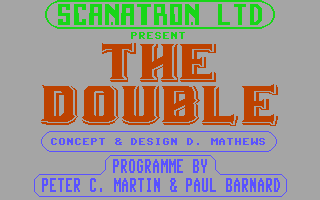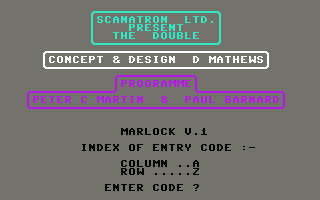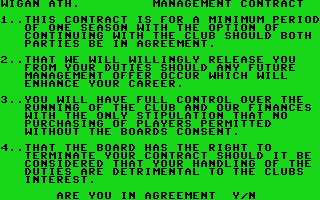 Zzap64! Overall Rating: 17%