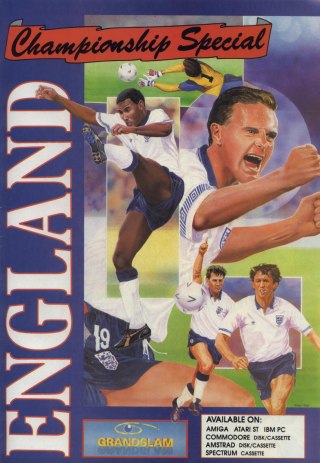 Select match duration (2 to 90 minutes), wheather on/off, action replays on/off, music/FX on/off. Player friendly, practise penalties, enter tournament. Dodgy digitised pics of the England players.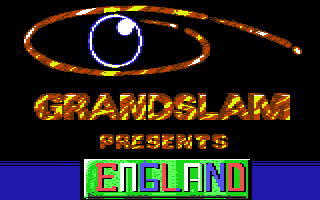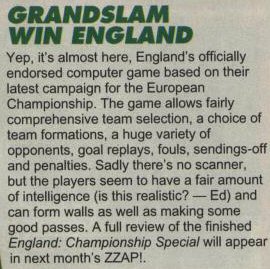 Zzap July 1991

It's funny, old and entertains millions of people worldwide without telling a single mother-in-law gag. It's football, and for some it's not just a game. Just ask England manager, Graham Taylor who must somehow win the European Championship or else be crucified by the tabloids!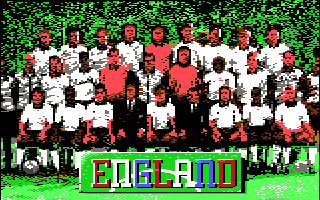 Maybe you'd fancy a challenge like his - but without running the risk of becoming a national villain. In this case, England Championship Special allows you not only to pick your team but also to play for it.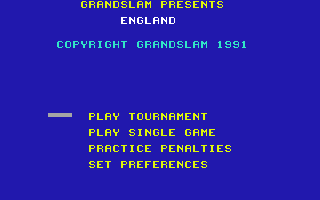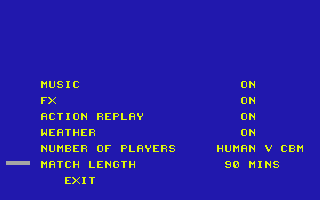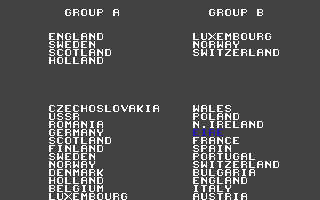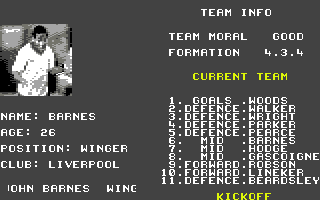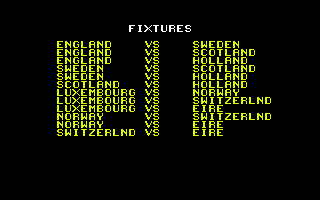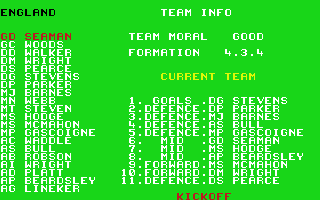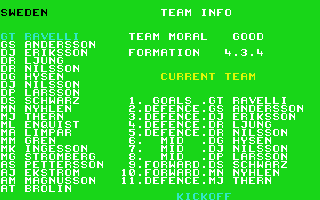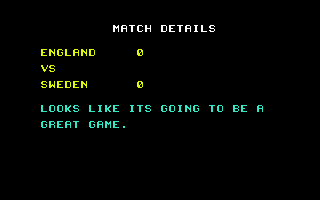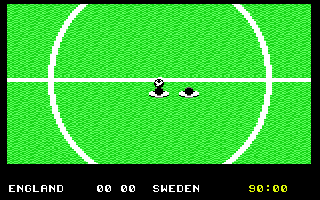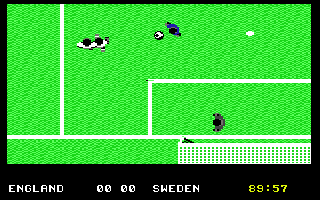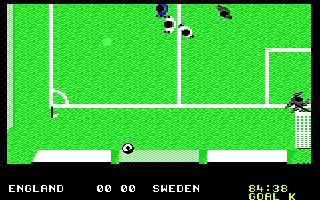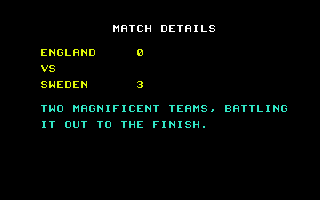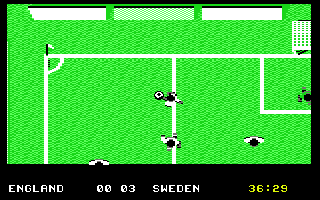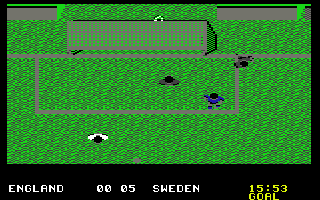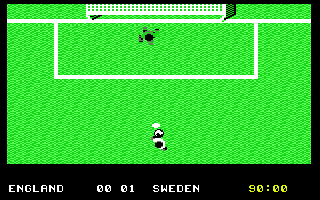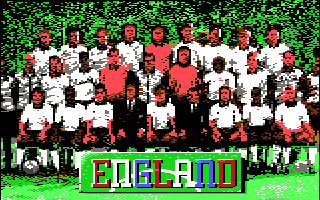 In Autumn 1991 Grandslam released England Championship Special. A game who was based on the European Football Championship 1992, held in Sweden. England qualified for the final round with 8 teams. The most remarkable thing about this tournament was the winner, Denmark that didn't qualified. But when the problems in Yugoslavia appeared, they wasn't allowed to take part, so Denmark got there place and won the whole tournament! And here comes the most important statistics from this tournament:
           GROUP A                       GROUP B
Sweden  - France  1-1 (1-0) C.I.S.      - Germany  1-1 (0-0) 
Denmark - England 0-0 (0-0) Netherlands - Scotland 1-0 (0-0)
England - France  0-0 (0-0) Netherlands - C.I.S.   0-0 (0-0)   
Sweden  - Denmark 1-0 (0-0) Scotland    - Germany  0-2 (0-1)
France  - Denmark 1-2 (0-1) Netherlands - Germany  3-1 (2-0)
Sweden  - England 2-1 (0-1) Scotland    - C.I.S.   3-0 (2-0)
    Team  P W D L GF-GA PTS         Team  P W D L GF-GA PTS 
1 SWEDEN  3 2 1 0  4-2   5  1 NETHERLANDS 3 2 1 0  4-1   5
2 DENMARK 3 1 1 1  2-2   3  2 GERMANY     3 1 1 1  4-4   3 
3 France  3 0 2 1  2-3   2  3 Scotland    3 1 0 2  3-3   2
4 England 3 0 2 1  1-2   2  4 C.I.S.      3 0 2 1  1-4   2

Semi Finals
Sweden - Germany 2-3 (0-1), Netherlands - Denmark 2-2 (1-2) 
                    2-2 after extra time, 4-5 penalty kicks

Final: Denmark - Germany     2 - 0 (1-0)  
Nya Ullevi Stadion, Gothenburg Attendance: 37,800  

Top Scorers; 3 Goals: Larsen, Riedle, Bergkamp, Brolin; 
2 Goals: Papin, Hassler, Rijkaard, Eriksson