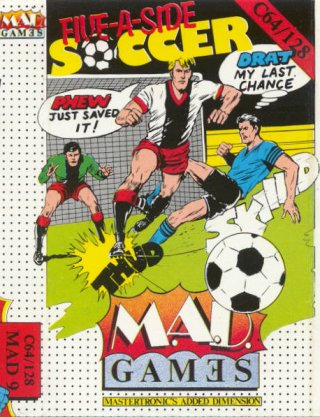 Zzap64! Overall Rating: 60%
Not great, not bad, especially if you like football simulations.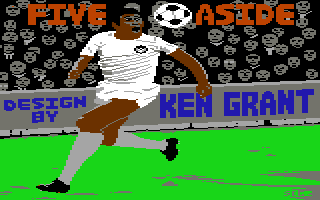 Join in the fastest moving game in the world, when you play 5-a-side-soccer, an action packed sports simulation from Mastertronic.

Each game lasts ten minutes, with full crowd atmosphere and an announcer to keep you up to date with the action on the field. The tackles bite hard and the players twist, turn and shout as the crowd roar their approval.

You'll know you've been in a game when you play Mastertronic 5-a-side soccer.