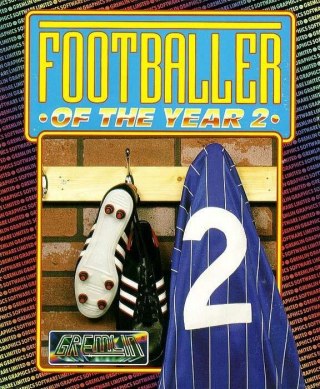 Footballer Of The Year features:
Customized league tables
League
Gremlin Supercup
UK Supercup
European Supercup
World Supercup matches

Zzap!64 Overall Rating: 71%
A good (if belated) sequel.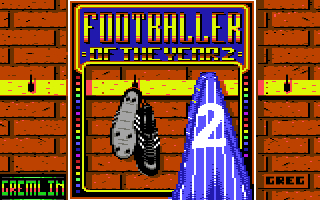 THIS IS NO GAME - THIS IS REALITY

Can you handle the pressures of a professional footballer whose aim is to become the number one striker and Footballer Of The Year? Be prepared to work as hard off the field as you do on it.

Being a Footballer Of The Year is not just ball-skills and the glory of goals. you have to be a part of a team and have an in-depth knowledge of the sport.

Blackboard tactic planning and action sequences. Double or nothing trivia Transfer opportunities and International glory and much more.

Go for it! Score the goals, make the right decisions and the glory of Footballer Of The Year can be yours.