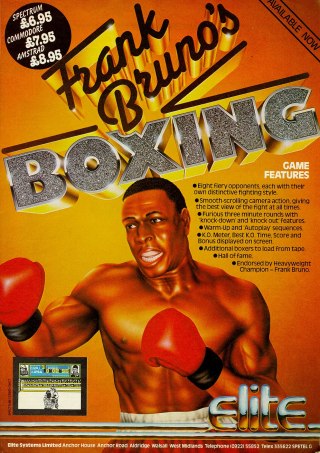 Zzap64! Overall Rating: 69%
Three months ago it would have been the best, now it's case of try it and see if you like it.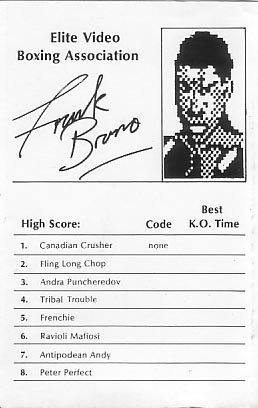 EVBA Membership Card (ScoreSheet)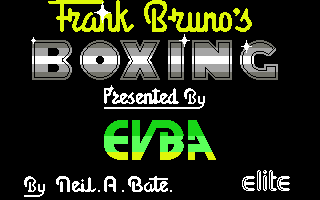 GAME FEATURES:
Eight fiery opponents, each with their own distinctive fighting style.
Smooth-scrolling camera action, giving the best view of the fight at all times.
Furious three minute rounds with 'knock-down' and 'knock-out' features.
Warm-Up and 'Autoplay' sequences.
K.O. Meter, Best K.O. Time, Score and Bonus displayed on screen.
Additional boxers to load from tape.
Hall of fame.
Endorsed by Heavyweight Champion - Frank Bruno.
Hints & Tips
Name yourself AND and use following codes:
BOXER 2: MM710F49B
BOXER 3: B7X100L05
BOXER 4: FK5IN0A07
BOXER 5: CE9IN9817
BOXER 6: INCIN96A8
BOXER 7: ML610N4B6
BOXER 8: C6AINA5CA