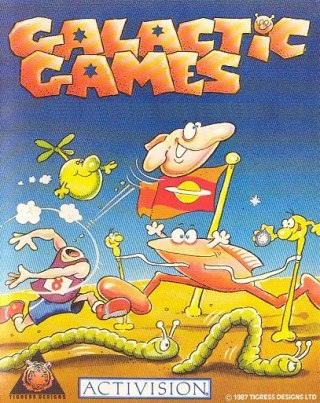 ZZAP! Rating; Overall 42%
A mixed bag of naff 'sports' events.

IT'S RATHER LIKE THE OLYMPICS,
BUT A LOT, LOT SILLIER

Inter-galactic sport. But this time the Competitors are bred for the events. Pit your joystick speed and timing against other players on the computer in a series of bizarre athletic events.

These events include little numbers like headslinging, pshychic judo, metamorph marathon, space hockey and slither.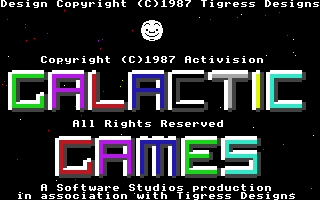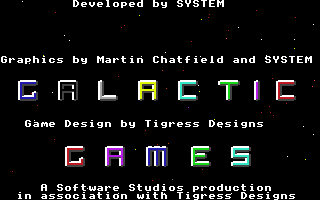 Successor of our modern Olympics, the Galactic Games are the true pinnacle of stellar sport.

Held every 0.00002 of a galactic revolution, they are organised by the AAA (Astronomical Athletics Association) and make full use of the bizarre physical forms that inhabit the Galaxy to produce competitive events that are just that little bit different.