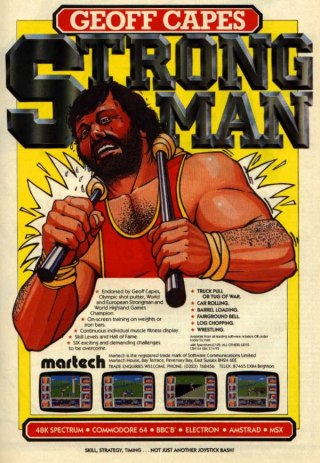 Zzap64! Overall Rating: 33%
Not at all worth the time of day, even for joystick wibblers.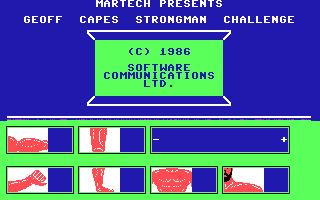 Endorsed by Geoff Capes, Olympic shot putter, World and European Strongman and World Highland Games Champion.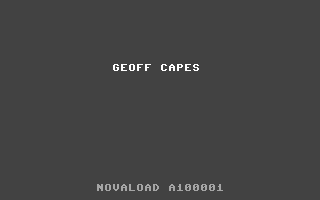 On-screen training on weights or iron bars.
Continuous individual muscle fitness display.
Skill levels and Hall of fame.
SIX exciting and demanding challenges to be overcome.

TRUCK PULL OR TUG OF WAR.
CAR ROLLING.
BARREL LOADING.
FAIRGROUND BELL.
LOG CHOPPING.
WRESTLING.