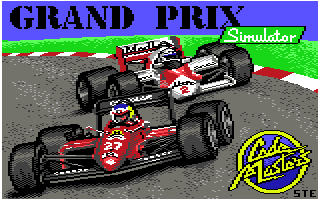 AMAZING PLAYABILITY!!!!
- features a very competitive two player option.

12 canningly devised circuits - under bridges - through oil patches - power sliding around corners - trying to beat the other drivers and the lap record!

ZZAP64! Overall Rating: 59%
Not overly thrilling, but should provide some fun for Super Sprint fans.