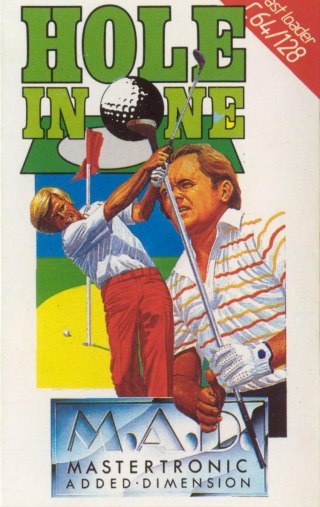 Zzap64! Overall Rating: 38%
The cheapest golf simulation available, but not one of the best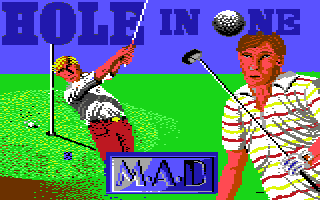 Tee shots;
Approach shots;
Putt shots.

Full perspective fairway...
gives a complete experience of top class tournament golf with all the skills, all the thrills, and all the tension.

You are in total control with:-
Full choice of 14 clubs, woods and irons;
Touch sensitive joystick club control;
Indicators for Wind Speed and Tilt on greens.

PLUS:-
3D perspective graphics;
Two player option;
all major hazards;
running stroke tally.

...it knocks other golf games into the rough!