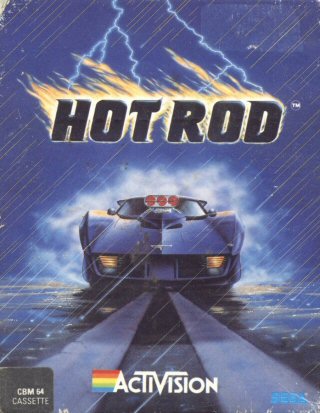 Zzap64! Overall Rating: 70%
A well produced Super Sprint variant.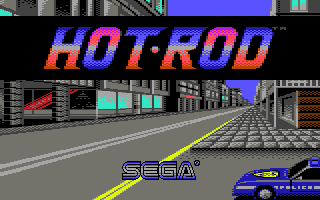 Want to burn some rubber? Feel the need for speed? Then take on Hot Rod and race through twenty-one turbulent tracks, encountering the meanest conditions, such as rain, snowdrifts and ice - then tackle the challenge of murderous rock slides and slippery sand.
Tight corners abound with moving police cars and construction crews to hinder your way, testing your driving skills and stamina to the end.
Win the races and buy extra parts from the race track garage: Bigger engines, snow tyres, spike tyres, speed tyres, bumpers and wings - then it's back to the starting line for more hot action!!!