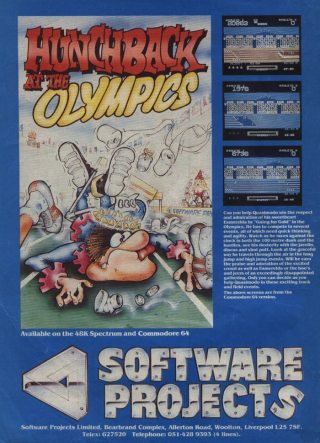 ZZAP64! Overall Rating: 24%
Even at this price it's old and bad.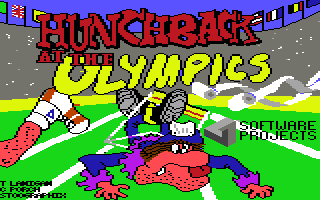 Can you help Quasimodo win the respect and admiration of his sweetheart Esmerelda by "Going for Gold" in the Olympics. He has to compete in several events, all of which need quick thinking and agility.

Watch as he races against the clock in both the 100 metres dash and the hurdles, see his dexterity with the Javelin, discus and shot put. Look at the grace-ful way he travels through the air in the long jump and high jump events.

Will he earn the praise and adoration of the excited crowd as well as Esmerelda or the boo's and jeers of an exceedingly disappointed gathering. Only you can decide as you help Quasimodo in these exciting track and field events.