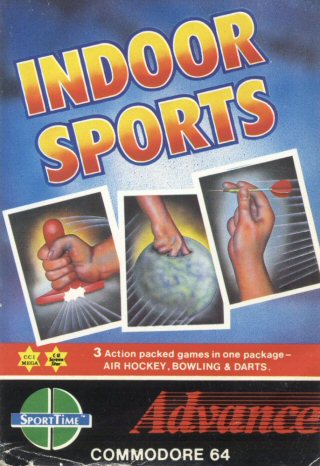 Zzap64! Overall Rating: 58%
A commendable, but mediocre attempt to produce an alternative sports simulation package.

Features
- Three action-packed games in one package: air hockey, bowling, and darts. Plus a special bonus- Superstar Ping-Pong.
- One- and two-player options.
- Realistic, 3-D graphics and animation.
- Program keeps track of high scores and victories.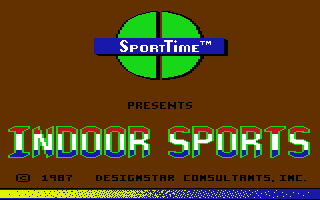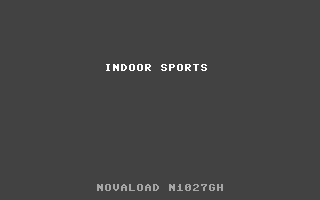 Tired of those boring outdoor games? Tired of getting dirty and sweaty? Then try Indoor Sports! A little air hockey? No sweat. Like to bowl? Then roll on. Darts, anyone? Double your pleasure. And Ping-Pong? Simply smashing. Play against other players or against the computer. But play hard because these fast-paced games are every bit as challenging as the real thing.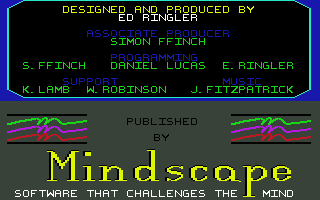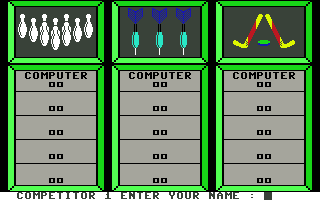 Bowling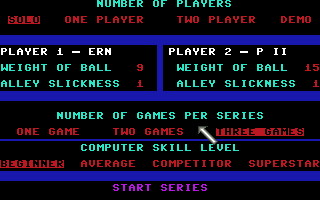 Bowling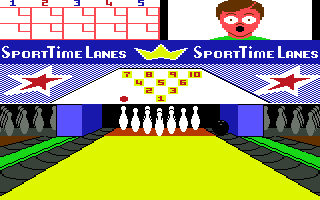 Bowling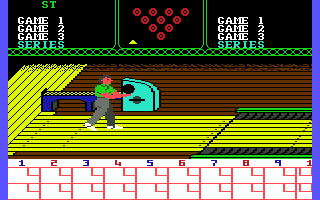 Darts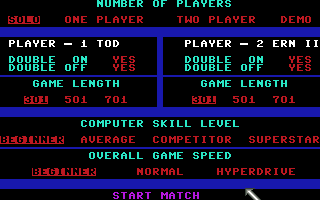 Darts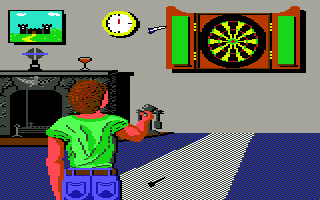 Darts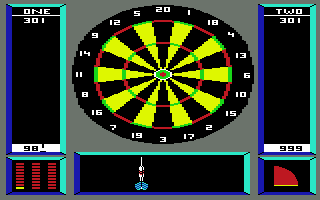 Air Hockey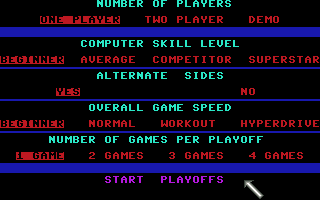 Air Hockey