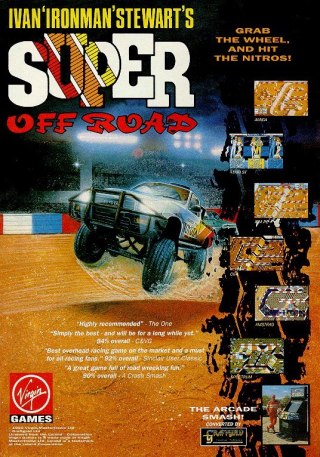 Zzap64! Overall Rating: 85%
A highly playable Super Sprint variant proving as much fun as the coin-op.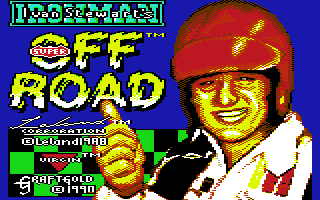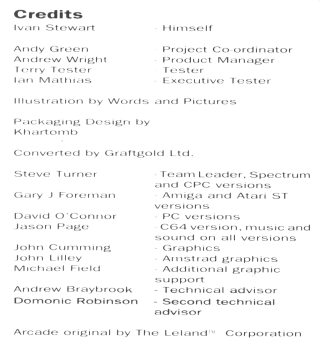 Grab the wheel and hit the nitros - the off road challenge awaits you! Play against the computer, or join friends in competition around eight tracks. Collect prize money and bonuses to upgrade your vehicle.
Watch out for mud holes, and other suspension-wrenching obstacles.