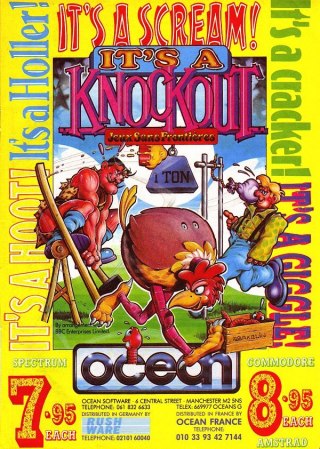 Teams of grown men and women from six different countries dress in daft outfits and compete in silly games, desperately trying to prove how wacky and zany they really are. That's what the television show It's A Knockout was about. And that's what this game is based on.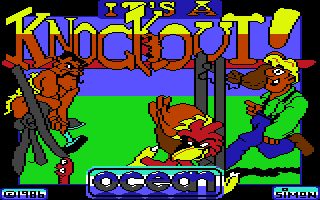 Before play begins, a menu is displayed showing the countries: Britain, Germany, France, Italy, Belgium and Holland.

From here you are requested to enter the number of people playing aloin gwith the countries they wish to play for. If a country is not represented the computer provides its score after an event.

There are six events, one of which is the marathon game. A team selected by the computer competes in the marathon at the end of a round. Each event is played against the clock, represented by a horizontal bar at the bottom of the screen.

After each event the computer updates the scoreboard. At the end of the game infal rankings are worked out, the winner is announced and then it's back to the start, and off we go again...