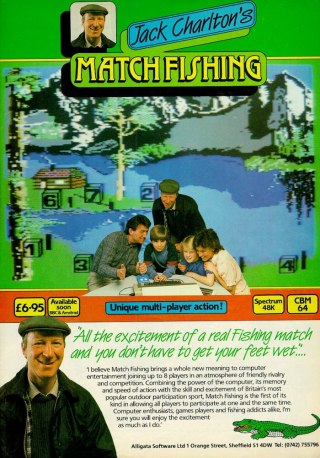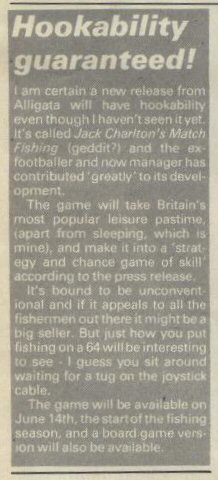 Zzap Newsflash May 1985

Zzap64! Overall Rating: 70%
An interesting game to be commended for trying something new, probably has limited appeal for those who prefer making a lot of noise on the river bank.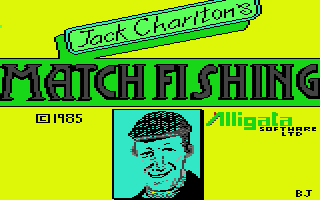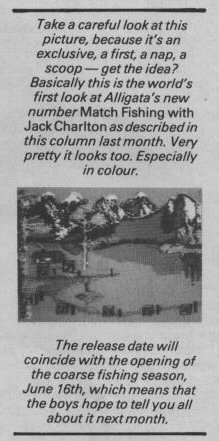 Zzap Newsflash July 1985
All the excitement of a real Fishing match and you don't have to get your feet wet...
I believe Match Fishing brings a whole new meaning to computer entertainment joining up to 8 players in an atmosphere of friendly rivalry and competition.
Combining the power of the computer, its memory and speed of action with the skill and excitement of Britain's most popular outdoor participation sport,
Match Fishing is the first of its kind in allowing all players to participate at one and the same time.
Computer enthusiasts, games players and fishing addicts alike, I'm sure you will enjoy the excitement as much as I do.