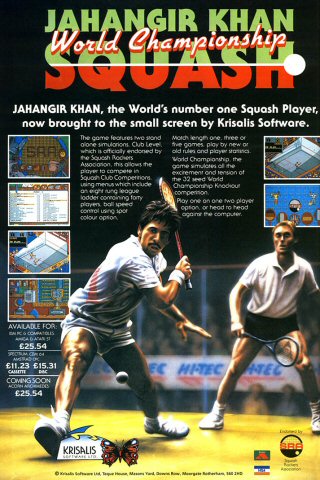 World Championship, the game simulates all the excitement and tension of the 32 seed World Championship Knockout competition, Play one on one two player option, or head to head against the computer.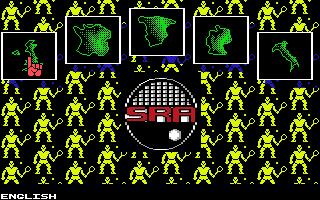 Jahangir Khan's World Championship Squash, brings the World's number one Squash Player to the small screen.

The game features two stand alone simulations, Club Level, which is officially endorsed by Squash Rockets Association, this allows the player to compete in Squash Club Competitions, using menus which include an eight league ladder containing forty players, ball speed control using spot colour option, Match length one, three or five games, play by new or old rules and player statistics.