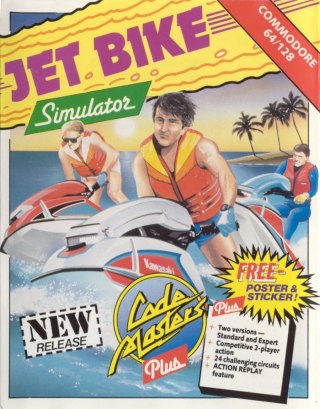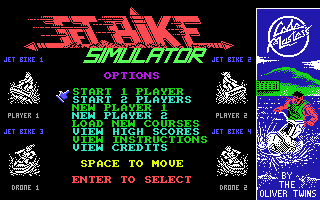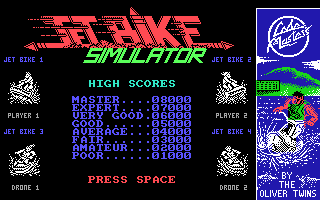 FEATURES SIMULTANEOUS TWO PLAYER ACTION
ABSOLUTELY BRILLIANT!
The fastest, newest form of aqua-sport. Fantastically realistic and infuriatingly addictive. Includes an Expert version, a 2-player option, realistic power drifting, and aqua speed jumps. Carve up your friends over 24 exciting racing circuits...lakes, coasts and docklands. Amazing value. Buy it. You won't regret it.