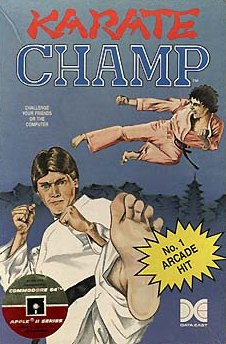 Zzap64! Overall Rating: 52%
A mediocre conversion of a dated and uninspiring arcade game.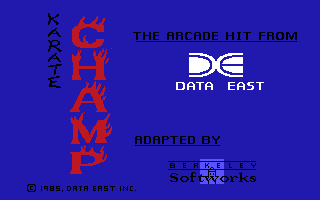 Put on your black belt and challenge your friends or the computer through nine picturesque settings to become the Karate Champ. Flatten your opponent by deftly executing the kicks and punches at your command. Sharpen your martial art skills through the series of karate matches in this super arcade classic.