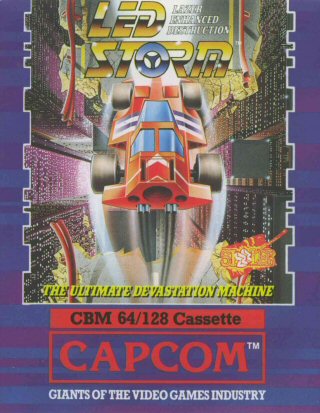 Zzap64! Overall Rating: 94%
Easily one of the most playable racing games ever, and a top quality conversion.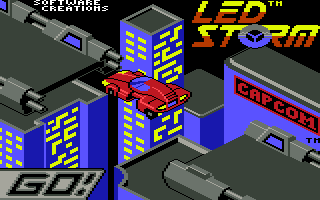 THE ULTIMATE DEVASTATION MACHINE

It's the hottest road race of the future. L.E.D. Storm puts you in control of a high-powered, ramp-jumping super car that will take you through the nastiest race course devised by man. Your only weapons are speed, skill and timing, as you launch yourself into the wildest encounter ever.

The nine sections of this course will take you over an entire continent. You'll begin at the Capitol City and make your way through the Netwood Forest, the Coral Sea, the Ruins Desert, and five other disaster areas. Specialized traps and hazards threaten to stop you dead in your tracks all along the way, so buckle up, and get ready for the ride of a life-time.