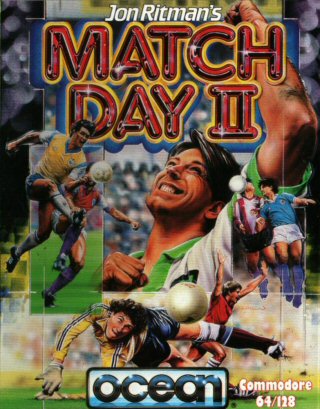 DIAMOND DEFLECTION SYSTEM
ensures realistic ball ricochet and the action comes with full music and sound FX.

If you want the very best in football for your micro then there's only one choice...Match Day II with multi-menu system makes the home computer alive.

Pit yourself against the CPU or with 2 players - full league or cup competition with unique code - save facility. Jump, head, volley and kick (using the kick meter) to move the ball from player to player with automatic deadball set ups and goalkeeper control.

Zzap64! Overall Rating: 90%
Probably the most accurate football simulation to date, and despite some flaws, is a thoroughly enjoyable kickabout.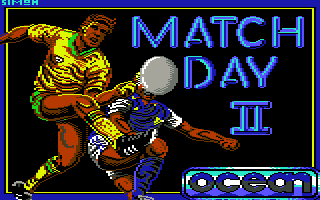 "The graphics are clear and realistically animated. The wealth of moves and tactics available put this game in a league of its own." C+VG

"Match Day II has every option you could ever think of and loads more as well. The graphics are clear and well-animated. It's the best football game around". Crash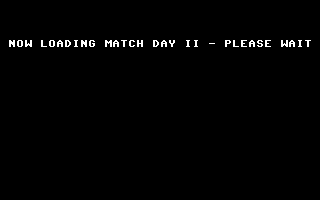 At last a worthy successor to the ever popular Match Day football simulation - a game which has remained in the readers charts for 3 years!
Written once again by Jon Ritman and Bernie Drummond this NEW Match Day is the result of all the customer feedback and advice on how to create the pinnacle in computer soccer.