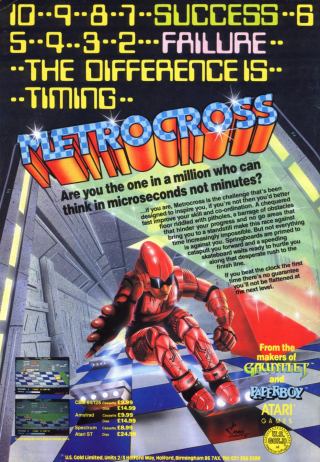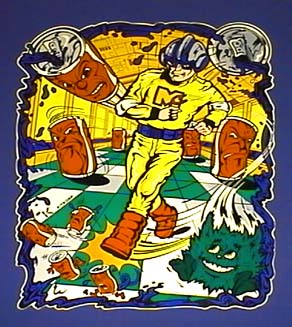 Released in Europe 1986 by US Gold. Released in US 1988 by Epyx.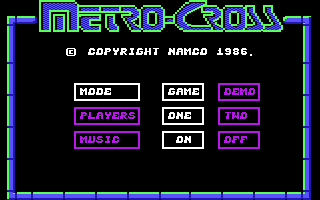 Are you the one in a million who can think in microseconds not minutes??? If you are, Metro-Cross is the challenge that's been designed to inspire you, if you're not then you'd better fast improve your skill and co-ordination.

A chequered floor riddled with potholes, a barrage of obstacles that hinder your progress and green tiles that slow you down make this race against time increasingly impossible.

But not everything is against you. Springboards are primed to catapult you forward and a speeding skatebaord waits ready to hurtle you along that desperate rush to the finish line.

If you beat the clock the first time there's no guarantee you'll not be flattened at the next level.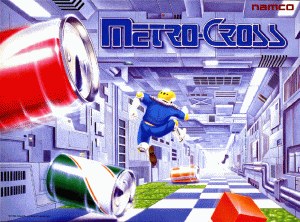 Ripped Spectrum Loading Screen.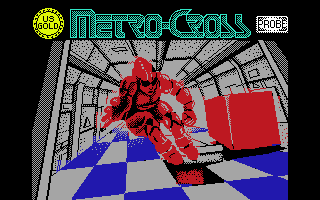 Ripped Amstrad Loading Screen.
Menu screen European version.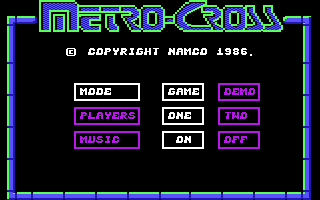 Menu screen US version.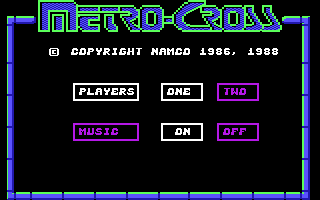 Highscore table European version.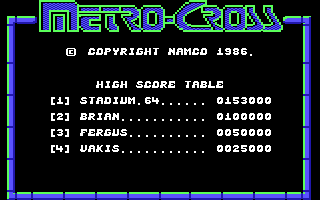 Highscore table US version.