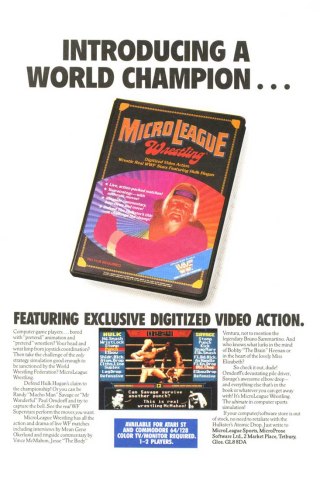 Featuring Hulk Hogan and some of the greatest competitors of the WWF.

Be the foe and try to take Hulk's title away - the moves are up to you.

Live interviews with "Mean Gene" Okerlund.

Drama and action outside the ring!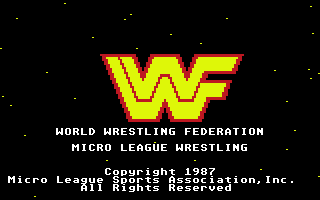 Digitized Video Action Wrestle, Real WWF Stars Featuring Hulk Hogan. For 2 players or for one player going solo against the computer.

Strap on Hulksters championship belt and decide which moves to make, body slam, leg drop all the authentic moves of each wrestler like Randy "Macho Man" Savage and Paul "Mr. Wonderful" Orndorff.

Even has live interviews with Mean Gene Okerlund and Ringside commentary by Vince McMahon and Jessie "The Body" Ventura.

Expansion Disks Vol.#2 includes:
Hulk Hogan VS. "The Million DollarMan" Ted Dibiase
Jake "The Snake" Roberts VS. "Ravishing" Rick Rude

Expansion Disks Vol.#1 includes:
Macho Man RandySavage VS. Honky Tonk Man
King Harley Race VS. Hacksaw Jim Duggan
unfortunelately it's not available for download. If you have these disks, please mail to STADIUM 64!

Zzap64! Overall Rating: 59%
Not a brilliant game, but it recreates the atmosphere of television wrestling well enough.