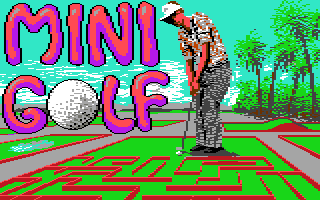 You start off by placing your ball on the white starting pad. Next, aim your shout by moving an extendable line to indicate the power and direction of the putt.
But beware! Hitting the ball too hard at the hole causes it to skip over, so the power line is useful.
At the end of the game the scores are added and displayed on a scorecard. That's when you declare the winner and start beating up your mates.
Zzap64! Overall Rating 57%