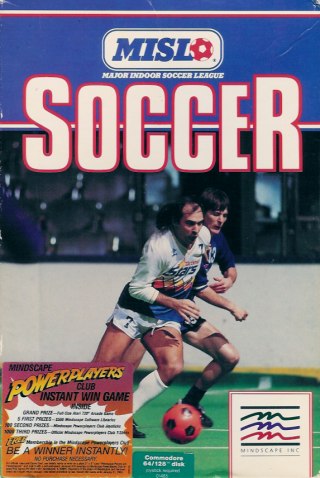 Experience all the action and non stop excitement that has become a trademark of indoor soccer. Play. Coach. Be the general manager. This is a complete MISL simulation. No other program re-creates on-field, indoor action with such realism. No other program lets you make coaching decisions and executive decisions. You have control of your own MISL franchise!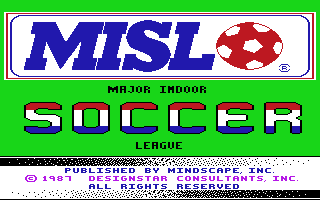 Features:
Be the player. Headers, bicycle kicks, passes, dribbling, injuries - contains all the fast-paced action of indoor soccer.

Be the coach. Make lineups, substitutions, and call plays.

Be the general manager. Draft and trade MISL players. Can you turn an expansion franchise into an MISL powerhouse?

Experience realistic graphics and animation. Sharp graphics and smooth animation allow full player movement for up to 12 players at a time on the field.

Play alone or with a friend. Play against the computer or another opponent, or play two against the computer.