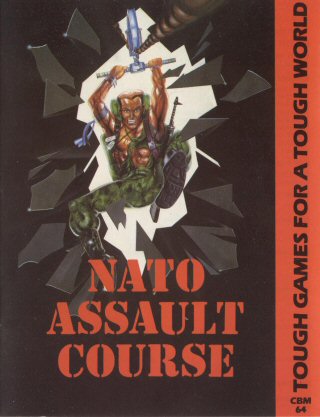 Zzap64! Overall Rating: 30%
Dull and unenjoyable game of joystick torture.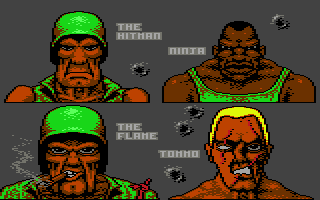 NATO ASSAULT COURSE brings you the grit and andsweat of a top secret assault course. Test your mental agility, coordination, aggression and physical stamina.

OBJECTIVE
To complete various assault courses in the fastest possible time.

FEATURES
* Full course construction kit.
* Built your course from 70 modules.
* 1 or 2 player games.
* Selection of opponents - Corporal to Colonel.
* Play against top time with computer controlled opponent.
* Save courses to disk and tape.
* Load courses from disk and tape.
* Separate high scores for each course.
* Ranks awarded for best scores.