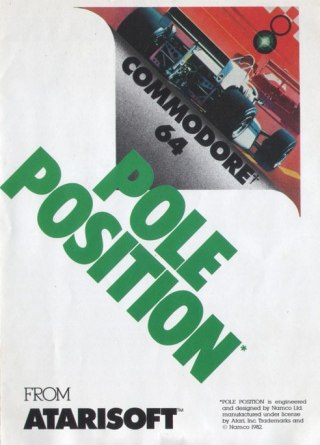 Your Formula 1 race car is running hot. The light turns green. You fly from the starting line. Skill and split second reflexes determine who will get the pole position in the big race.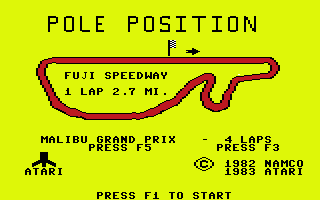 The spectacular arcade game, Pole Position, takes on an exciting new look through the magic of Vectrex! Experience all the challenge of a Grand Prix racing event with non-stop action that'll leave you breathless!

Do you possess the skill, dexterity and courage to pull out from the crowd for qualification in one of the exclusive starting positions... or will you end up as an also ran?