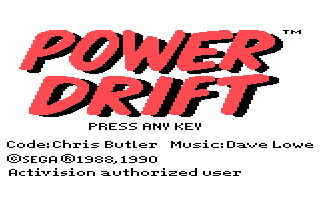 It's fast . . . it's furious . . . it's POWER DRIFT!

Choose from twelve wacky drivers, like Jason the Skinhead or Jeronimo the Mohican and rev your way through 27 stomach churning circuits!

Watch the dust fly and the wheels spin as you screech over a 'roller coaster' track and wave goodbye to your opponents!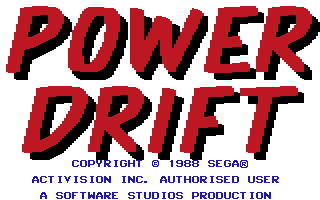 Roar over mounds of mud, drive through the desert, slip 'n' slide on snow covered tarmac and race your way through the night to face the final lap!
ZZAP! Rating; Overall 94%
Superlative, high-speed, off-road action, setting the incredibly fast pace for the rest to follow this Xmas.