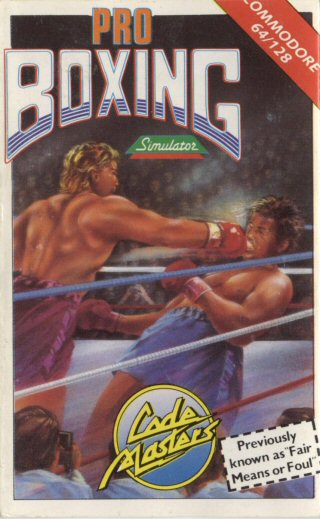 Level Passwords:
PARTY, TALON, SWORD, LUCKY, UNION
Become the World Champion - Pro Boxing Simulator A realistic boxing simulation. You can even cheat...if the ref's not looking! You're behind on points and time is running out. The ref looks half asleep.
A quick head butt and a sly punch below the belt and your opponent is topping over. But as he falls his knee strikes you a paralysing blow "Faul" shouts the crowd, and your opponent is disqualified.
You've won, but in the next championship contest you meet a boxer who knows more dirty tricks than you. It needs skill and cunning, lightning responses and deadly strategy. Have you got what it takes to became the World Champion - By Fair Means Or Faul?