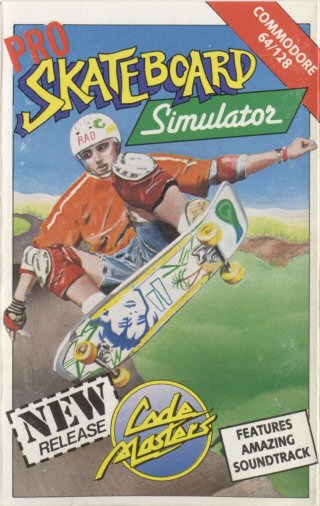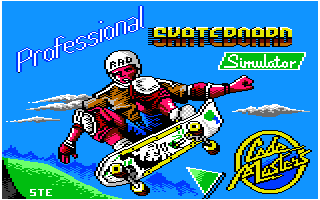 7 Skateparks and 7 Cross-Country sections for One or Two Players to tackle. Do 1 80s, 360s, 720s - the lot! Crucial action!

Use a Joystick in Port 1 to control Pro Skateboard. Select the number of players, lives, etc. from the title screen by moving the arrow Up or Down with your Joystick and pressing [Fire]. The game is played over 7 levels, each with a 3D Skatepark section and an Overhead-view Cross-Country time-trial.

On both sections, your time remaining is displayed on the topped of the screen. The number of flags led to pick-up or skate-thru is shown top-right.