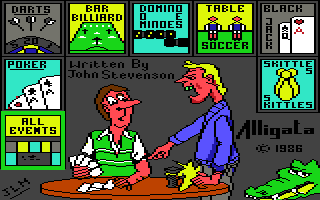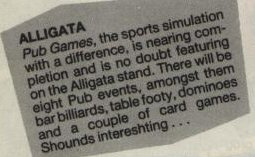 Zzap Newsflash Oct.1986

AND THEY CALL THEMSELVES ADULTS!!!

The times they've left you at home because 'you're not grown up' or 'not old enough to come to the pub' and look what they get up to when they get there!

Here's your chance to find out what it's really like in those smoke filled haunts of adulthood.

The opportunity to see how good you are at these ADULT?? games. Why let the mums and dads have all the fun. Pub Games can be a laugh for everyone.