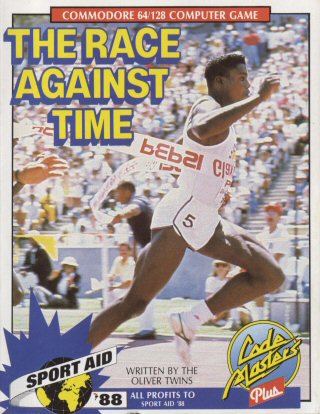 Zzap64! Overall Rating: 30%
The Spectrum Race transfered trainer, shorts and singlet to the 64.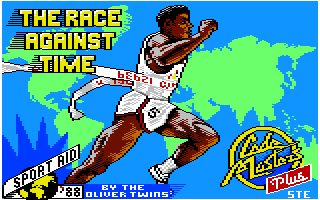 You play Omar Khalifa, the legendary Sudanese runner. Your task is to run around the world carrying the torch of Sport Aid'88 and getting people to join the The Race Against Time. This is done by raising a flag and lighting a flame in a bowl on each of six continents.

The game has over hundred locations, many of which feature famous landmarks such as the Pyramids of Giza, Buckingham Palace, Mount Rushmore, The Kremlin and the Victoria Falls. See how many places you recognize while you play the game.