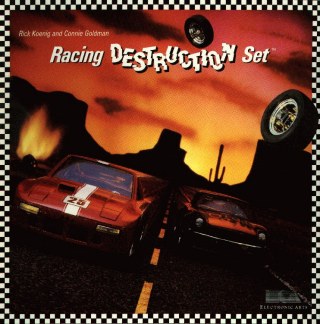 A new ad exciting, split screen, computer slot car racing set for 2 players.
50 different built-in tracks with editor.
10 different vehicles (each Customizeable)
14 Gravity settings (e.g.: Moon, Earth and Jupiter)
4 completely different background scenarios
Design and build your own deadly tracks.
Grand Prix, Motocross, Roadrace, Dirt and Test track surfaces.
Ram your opponents using your Crusher capability.
Drop land mines and oil slicks behind you.
Split screen racing showing BOTH cars together when neck and neck.
Play the computer or a friend.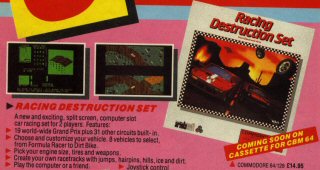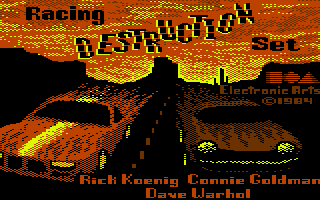 Zzap Back Sept.1986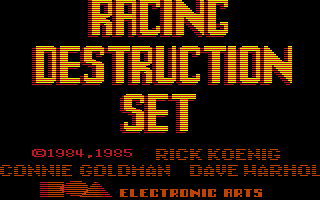 Zzap64! Overall Rating: 95%
Definitely one for the collection.