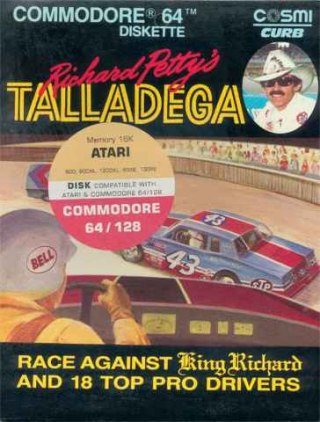 Take to the super speedway as you race against KING RICHARD PETTY and 18 top pro drivers. Test your skill in qualifying for a pole position and then let'er rip in the real life 3-D main event, where you lock horns with some of the good "good ole boys!" Use strategy to plan your pit stops, draft leading cars to pick up time and save fuel, and be prepared for yellow caution flags.
Zzap64! Overall Rating: 69%
An enjoyable, exciting game. Bound to suffer by being released at the same time as Pitstop II.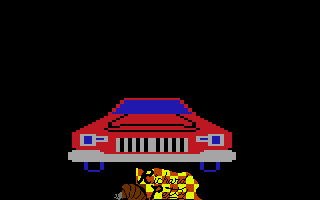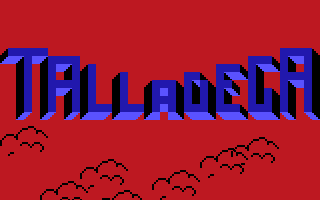 Make the right decisions, keep the pedal to the metal, have a little "racing luck" and you might beat Richard to the checkered flag. Remember, your opponents aren't just obstacles, they're "smart" drivers, each with his own strategy designed to beat you.
After some experience you should learn to anticipate what many of the other drivers have planned, but watch out for Richard Petty...after 200 Grand National wins, he's not going to be easy and the KING doesn't like to lose!