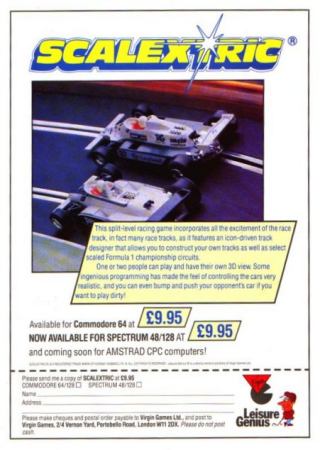 Zzap64! Overall Rating: 78%
A competent race game, but is it too late?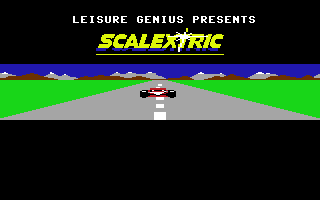 The SCALEXTRIC program is an exciting two-part game for one or two players combininn both circuit design and race simulation features.

The program provides the players with the thrill and challenge of racing on 17 pre-set simulated Formula 1 tracks - both against each other or against the lap timer.

Circuits are easily designed using an icon-driven design utility and original circuits may be preserved for future games by saving to disk or tape.

Each player has a "heads-up" 3D view of the approaching race track and a plan showing the car's position relative to the whole circuit.