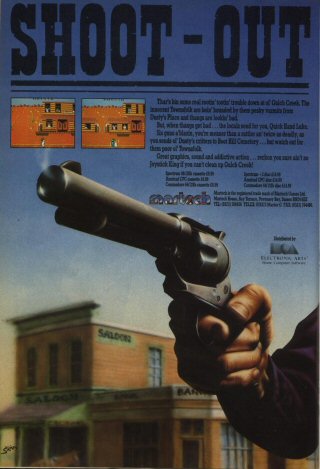 Great graphics, sound and addictive action...reckon you sure ain't no Joystick King if you can't clean up Gulch Creek!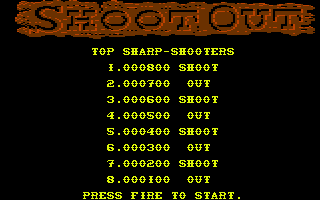 That's bin some real rootin' tootin' trouble down at ol' Gulch Creek. The innocent Townsfolk are bein' hounded by them pesky varmits from Dusty's Place and thangs are lookin' bad.

But, when thangs get bad... the locals send for you, Quick Hand Luke. Six guns a blazin', you're meaner than a rattler an' twice as deadly, as you sends ol' Dusty's critters to Boot Hill Cemetery... but watch out for them poor ol' Townsfolk.