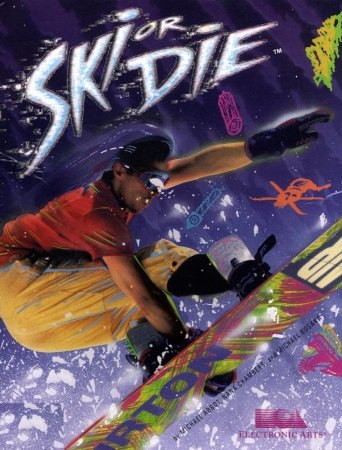 After becoming the World's best skateboarder in Skate or Die, you've decided to take up a sport with a bit more challenge to such an amazing sportsman as yourself. So it's off to Rodney's Winter Wonderland to prove yourself the ultimate on skis...

The Game begins with that entreperneurial genius Rodney: once again he's got the hippest shop around and it's here to choose which event to compete in.

There are five events in all, which can be entered individually orm once you think you're ready, as one massive competition with five points for first place down to one point for third. Up to eight players can participate, taking turns, although one event allows simlantaneous two-plater action.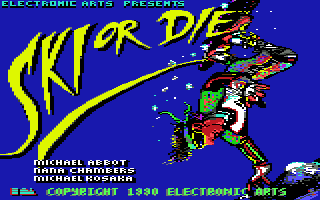 Stalking In A Winter Wonderland

Once again, Rodney's slushy ski shack is open for business. But Rod and his host of inhospitables refuse to let you enjoy the sub-zero ski fest.

Because ferocious freaks of nature like chainsaw totin' bunnies, punk rock penguins and bodacious polar bears are anxiously waiting to knock your poles out from under you.

From the Snowboard Half Pipe to the Snowball Blast, this arctic adventure will have you wishing you were back at the chalet exchanging fondue recipes with a thick-necked man named Gunther.

But bogus moguls are only half your headaches. Because Twisted Lester and his lucky lawn dart are looking to pop the wind out of your sails in the Inner Tube Thrash.

And if you're not cool enough to avoid getting Lester's point, you'll get a chance to impress the fickle judges in the Downhill Blitz and the Acro Aerials (sorry, no hog-calling competitions).

So start waxing those skis if you plan on seeing the light of summer again. Because you can either backflip, pike or helicopter your way into the World Record Book... or a body cast.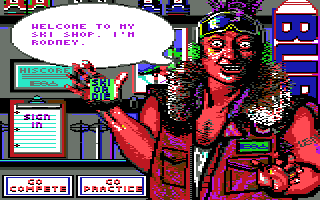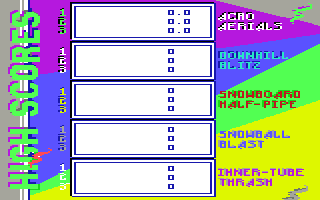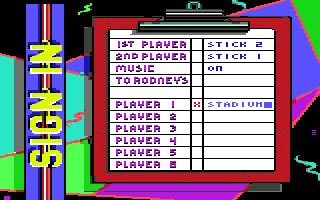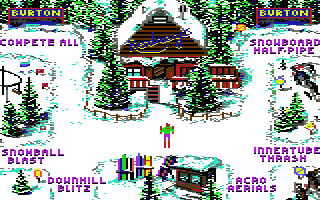 Snowball Blast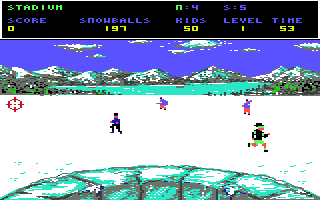 Acro Aerials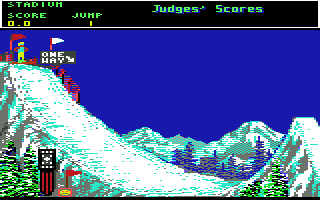 Acro Aerials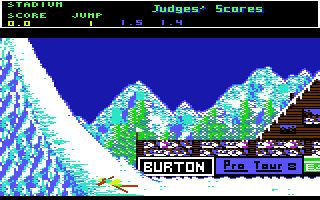 Snowboard Half-Pipe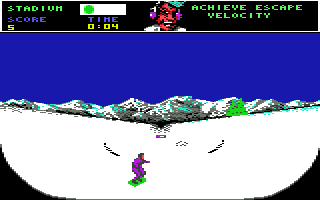 Snowball Blitz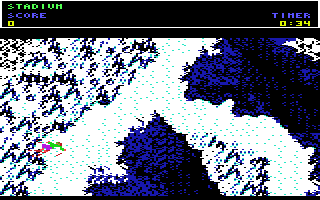 Innertube Thrash