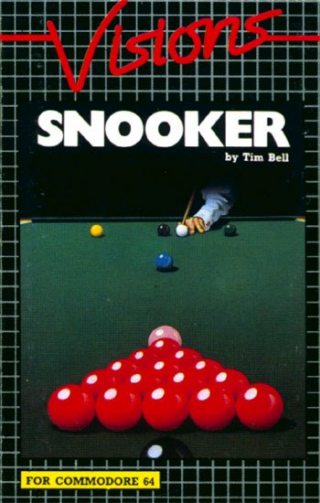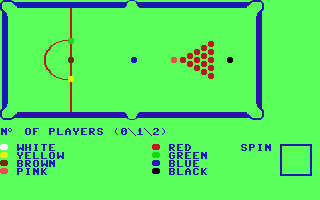 MORE THAN A LOAD OF BALLS
The pink's teetering on the edge of the pocket, the red's partially blocked, and now it's make or break. Do you add a touch of spin or do you play safe? Do you try for the trick shot or go for the snooker? Visions Snooker brings all the excitement and all the tension of big time tournaments to your TV set.

With an advanced programme written by a 19 year old undergraduate at Queens College Cambridge, it makes Pot Black look like a load of old balls.

Visions Snooker. It's an exciting test of your skills on the cue. And it's yet another great game from Visions. The ultimate name in video games.