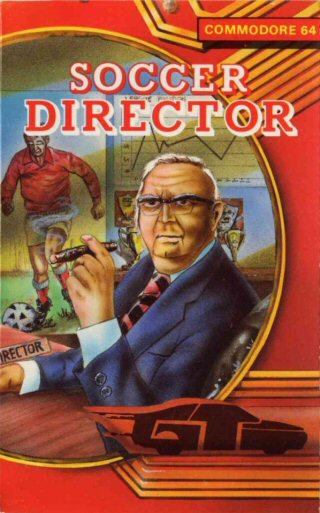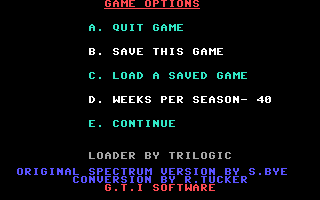 In SOCCER DIRECTOR you play a man with a burning ambition, to own all the top clubs in the country. While you realise it's against the rules to own more than more than one team, you have found a way to buy the shares without anyone realising it is you.

Your objective in the game is to own (i.e. own at least 501 shares in) the top ten clubs at the end of the season 10, at the latest.

In order to achieve your ambition, you use the First Division clubs to make your money, buying and selling shares as teams succeed and fail. Your capital will increase as share value goes up, and you will be paid a weekly dividend by each club you own shares in - IF they make a profit.