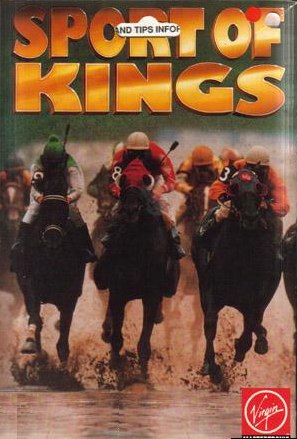 Settling into your seat, nerves tingling, you fasten a death-grip on your binoculars and intently study the horse that you have invested so much money, time, and hope in. In Sport Of Kings (formerly Omni-Play Horseracing), Virgin Mastertronic puts you in the role of the stable owner. You must make the decisions that will transform your horse into a champion or a nag. Is your horse fit to run? Is the jockey competent? Are the track conditions in your favor? All the excitement and complexity of being a thoroughbred owner is brought to life with vivid color and realism.

- Realistic condition: A variety of races, track surfaces, race distances, and jockey selection. All the factors determine the final outcome.

- Multi-Player: Compete against the computer or up to three other players managing their own stables.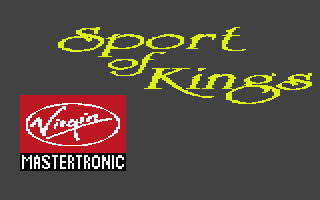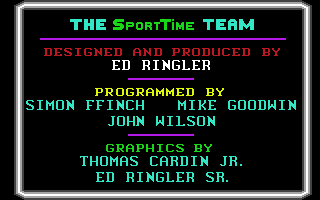 - Detailed statistics: the life's blood of horse racing- are always at your fingertips, sortable, definable, measurable, capable of guiding you to victory if you have what it takes to understand them.
- Expandability: through an ingenious module system, you can expand the game itself adding more challenge and complexity as your skills grow.
- Realtime animation: What would a race be without the tension of watching your horse compete!
Your horse rounds the first corner looking smart and proud, and you know that all your effort and planning is going to be worth it. There's only room for one in the Winner's Circle, and you intend to be there!