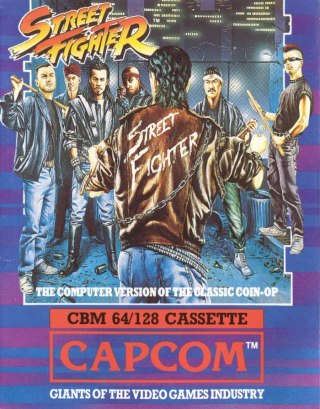 1987 would have gone down as a whitewash for Taito in the coin-op beat'em up stakes, had it not been for Capcom's surprisingly brilliant Street Fighter.

Featuring some of the biggest sprites ever seen on screen this magnificent slab of personal combat pitted your hero against a variety of skilled and tough opponents from around the world, each fighting with their own distinctive style, and each taking you on in their own neighbourhood.

Now as part of their comprehensive licensing tie-up with the Japanese company. Go! are set to bring you Street Fighter on the 64. It'll be no easy task, but if they succeed, this could become the king of the home beat´em ups. Release is scheduled for the beginning of July.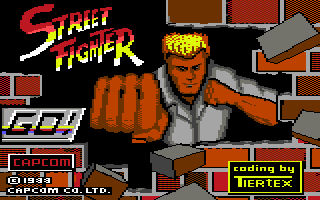 Following on from the success of Bionic Commandos (awarded 90% in this month's ZZAP!), the next GO! Capcom conversion is the arcade beat'em up, Street Fighter.

The original is very much derivative of that ageing classic Karate Champ with a few extra buttons: it contains five varied levels set in different locations around the world.

As you can see from the screenshots, programmers Tiertex (Rolling Thunder, Indiana Jones) have reproduced the arcade game's huge sprites with some accuracy, even if they are a little on the chunky side.

Each level has two different opponents, both with the individual characteristics, and each opponent is tougher than the last.

Plenty of biff'n'boot action is promised, but to see just how it fares on your trusty 64, watch these pages for a review next issue.