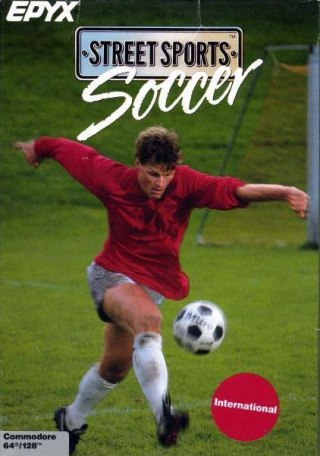 Execute all of the hottest soccer moves like passing on the run, heading the ball and shooting at the goal with a variety of shots.

That is not all, avoid abstacles such as oilslicks, manhole covers and pot holes.

Zzap64! Overall Rating: 75%
Just as much fun as kicking a ball about in your back garden - and you can't break your neighbour's windows (aaah! Takes all the fun out of it! - Ed.).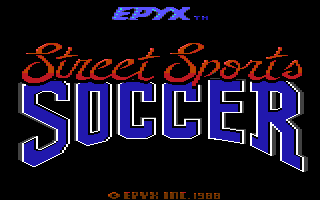 ANOTHER GREAT SPORTS SIMULATION FROM EPYX! Choose the best 3 players from a cast of 9 neighbourhood characters and participate in this unique action packed soccer game.

It's Tough on the Streets!
Real life, fast action fun from the masters of Street Sports...EPYX.