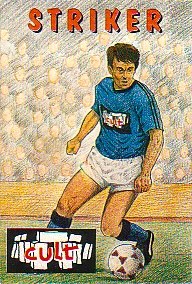 The aim of the game is to have a successful footballing career as a striker. You start at age eighteen and retire when you are thirty four, through the four divisions in England or divisions in Italy, France, West Germany and Spain. You want to win as many league and cup medals as possible and international caps along the way.

You will start your career in the fourth division and work your way up.

To shoot on the match sequence press the 'S' key.